If maintenance on your military equipment is an issue let Mandus Group set up a maintenance program that will meet your unique requirements. From field maintenance to setting up a depot facility, Mandus Group can create a program and either provide the skilled workforce or train your workforce to the level and scope of proficiency needed to keep your military hardware in full mission capable condition. These services include:
Evaluation and development of tailored maintenance programs to fit your requirement for field, intermediate, and depot level maintenance functions
Provide trained workforce to operate maintenance programs
Training programs to equip your maintenance teams with the skills necessary to maintain your military equipment
Provide New Equipment Training (NET) programs for equipment being introduced
Provide Field Support Representatives (FSR) to give quality onsite maintenance consultation on specific weapons systems and military equipment
Provide a backup support team anchored on the Mandus Group/Rock Island Arsenal partnership providing world-class engineering, parts, maintenance, and training support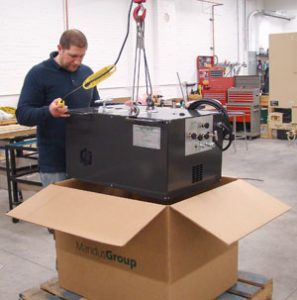 A quality maintenance program will keep your equipment in full mission capable condition which will allow your military formations to operate at peak performance at all times. Let Mandus Group help construct a maintenance program that is the right fit for your specific requirements or let us provide additional training and/or augmentation to your existing program to realize maximum benefit from your current capabilities. If maintenance is an issue, call Mandus Group, the maintenance professionals.